IS MALLORCA TOO CROWDED? TRY COSTA DAURADA FOR YOUR NEXT CYCLING TRAINING CAMP!
The Costa Daurada is still very much a "hidden gem" for enthusiasts that want to go on a cycling holiday or a cycling training camp. For many years it has been a secret but that is now about to change. Costa Daurada is located just one hour south of Barcelona in the the province of Catalonia, Spain. The region is perfect for cycling tours and training camps since there are more than 2000 km of secondary roads in excellent condition with hardly any traffic at all.
Recently, many professional teams, such as Giant - Alpecin, 3M and others have chosen Costa Daurada for their winter training camps. Why you might ask? Well the answer is quite easy. In Costa Daurada the teams can get exactly what they are looking for - a good variety of routes (both flat and mountains) on really good roads, a dry winter climate and not at all as crowded as other popular cycling destinations.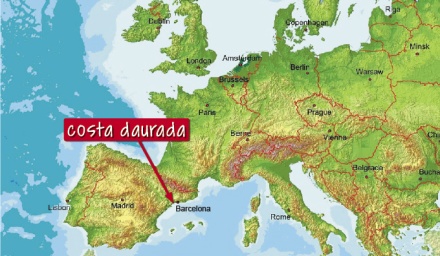 You and your cycling friends can enjoy this spectacular region too for your next cycling training camp - and you don't have to be a professional cyclist to come here. We've got plenty of roads and routes for everyone! And perhaps the best of all - weekly packages start from as little as 476 €. So don't hesitate, click here to find out more about our region and what is has to offer! We offer cycling tours and training camps for groups between 8 - 100 people.

We also arrange shorter inspection trips for people who need to experience our destination before coming here with their groups. If you want to know more about our inspection trips write us an e-mail.